Regular price
₹ 2,796.00
Sale price
₹ 1,677.60
Unit price
per
Sale
Sold out
🎁Gifting season is here!✨<br>
🌿 Vegan Luxury: Indulge in a 4-product gift set, including a luxurious body wash, gentle face wash, nourishing shampoo, and hydrating conditioner. 
 🚫 No Harsh Chemicals: Our products are free from harsh chemicals, sulfates, and parabens.<br>
🌱 Cruelty-Free: Our formulas are vegan and cruelty-free, ensuring gentle and effective care.<br>
💧 Hydration and Nourishment: Exfoliate, hydrate, and nourish your skin and hair for a healthy, soft glow.<br>
♻️ Eco-Conscious Care: Choose sustainability with our personal care routine. k k k k k k k k k k
How To Use

Wet your Face/ Body / Hair. Apply Face wash / Body wash / Shampoo / Conditioner. Make lather, massage, and let the ingredient do their magic. Rinse with minimal water.
How To Store

Store in a cool and dry place, for external use only. Discontinue immediately in case of any rash or skin irritation. Natural ingredients may change color over time but won't lead to efficacy loss.
Shelf Life

Six months from opening the packaging.
Additional Information

Manufactured By: Naturis Cosmetics Pvt.Ltd., 1, EPIP, SIDCO Industrial Complex, Baribrahmana, Jammu – 181133 | Mfg. Lic. No. JK/21-22/COS-8/334

Marketed By: Ika Aan Essentials Pvt. Ltd., 61/62 C, Ganj Gardens, Lucknow, 226024

DISCLAIMER: Store in a cool and dry place. For external use only. Though unlikely, discontinue immediately in case of any rash or irritation on the skin. Natural ingredients tend to change colour over time but don't lead to efficacy loss.
Star Ingredients
View full details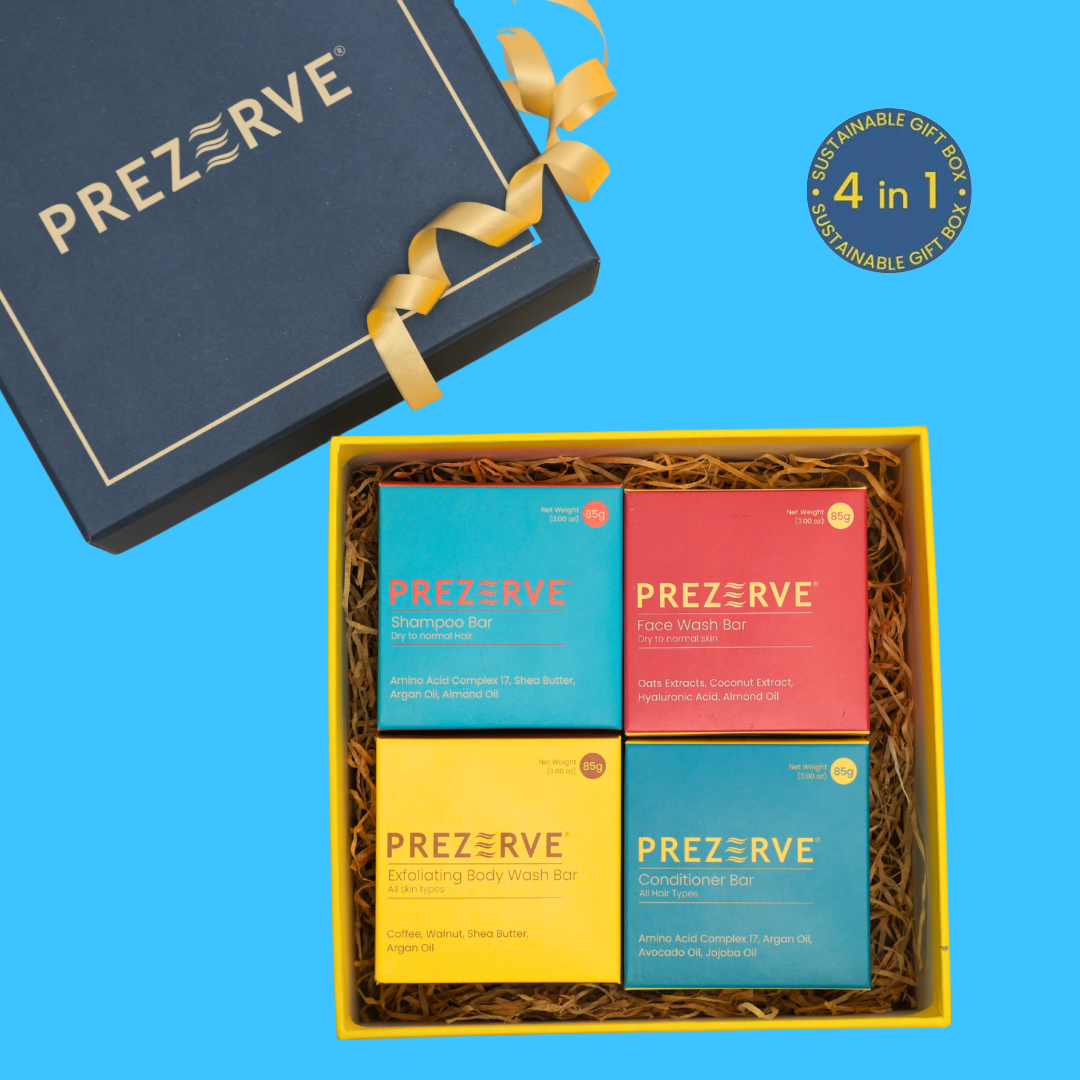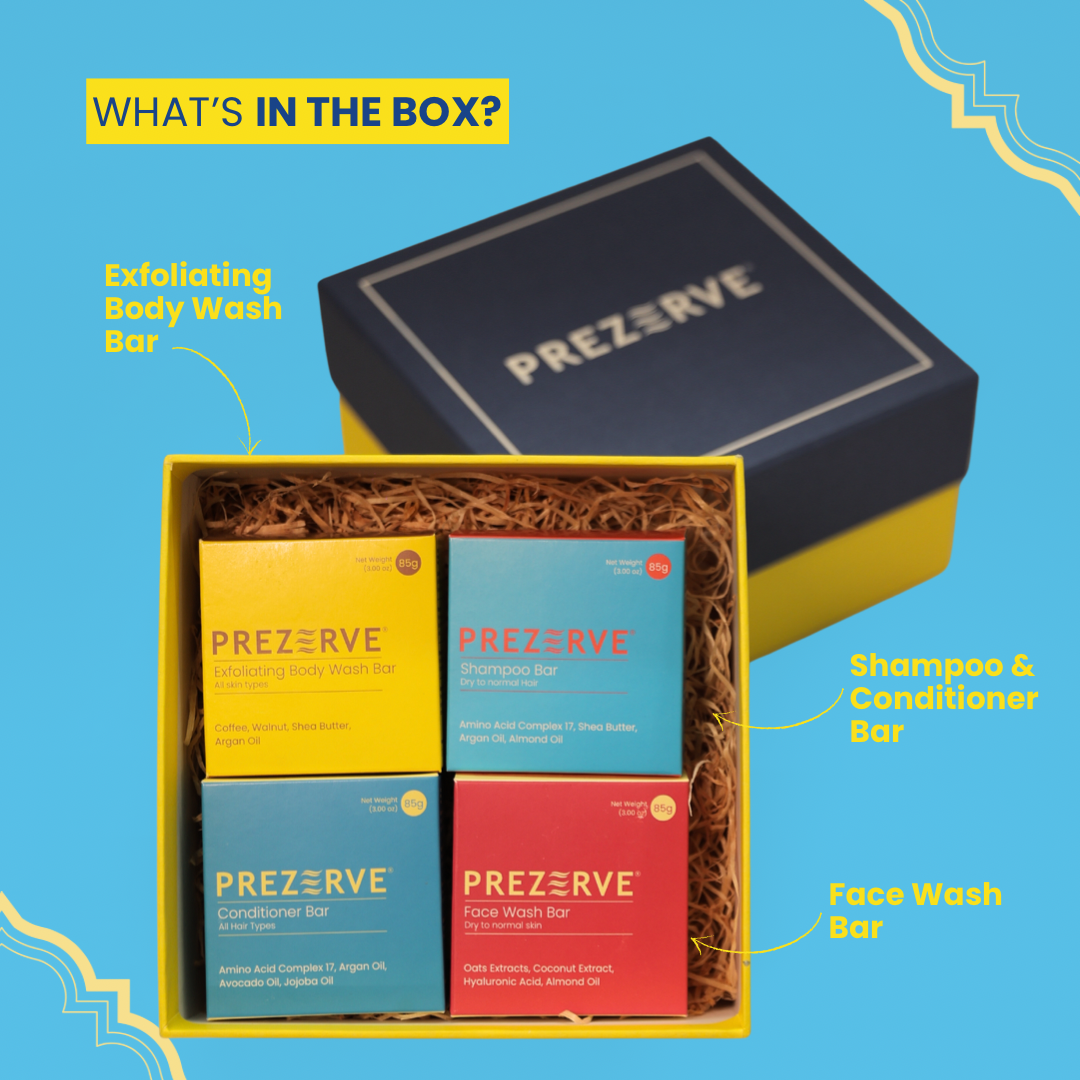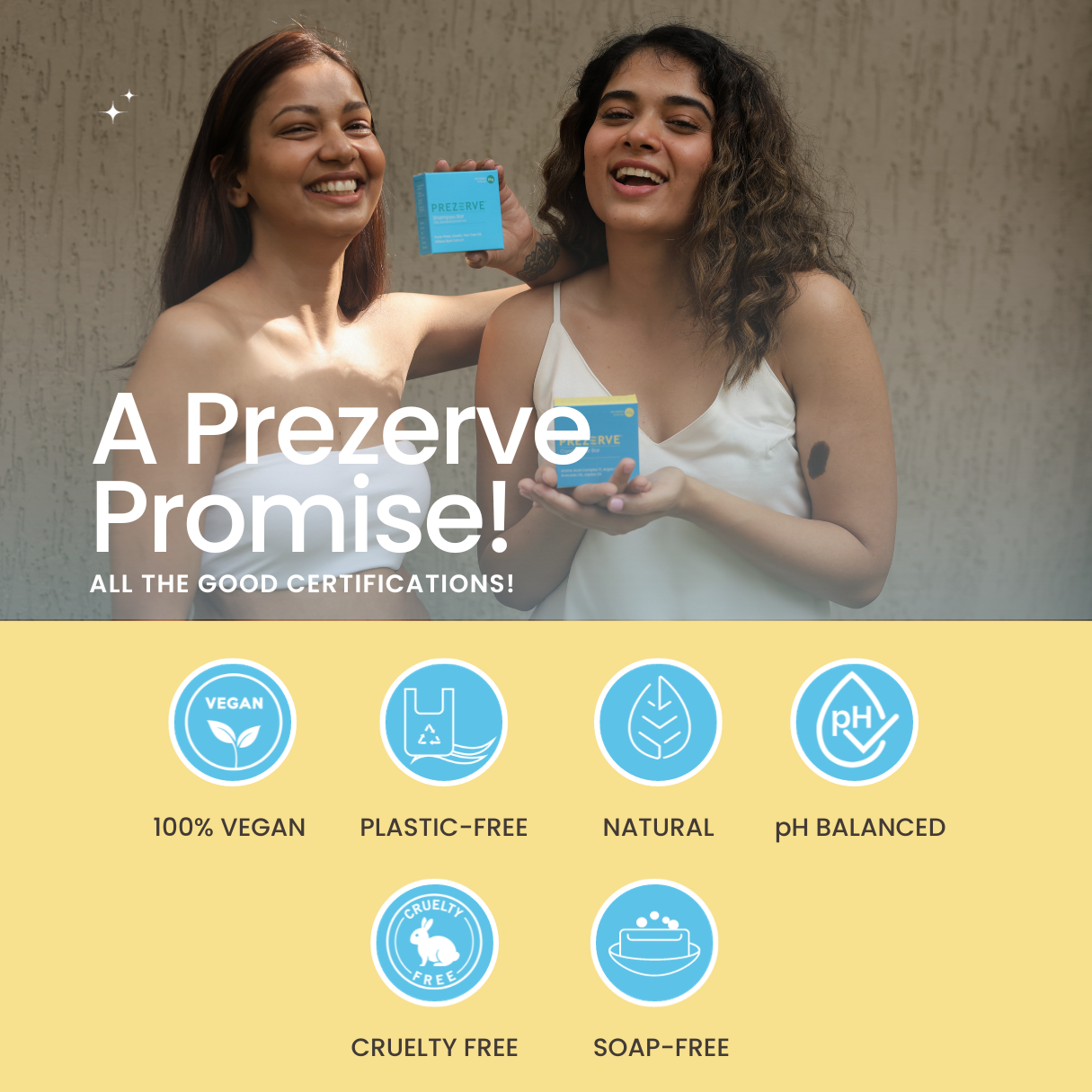 Perfect gift for diwali
I bought this combo for gifting purposes in my family. All of them love this combo. Great stuff Prezerve!
Perfect gift for my sister's birthday
This gift box is perfect for occasional gifting. I bought this for my sister. She loved this combo!
Perfect combo for any occasion
This is a perfect combo at a discounted price. Perfect for gifting, sustainable options.
Special gift for special occassion
This box is full of natural products. It can be a gift for anyone in your family or friends. Loved the concept of this box. It looks very beautiful and elegant.
Perfect gift for your loved ones
This is a perfect gift for your relatives, family and friends. I bought this for my family. They love this combo and the box was also very sturdy. Great purchase!